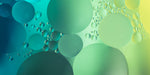 The Problem with Greenwashing
We've all seen slogans that claim "natural" or "good for the planet". Our initial reaction might be "great!" and take these claims on face-value but in a time where people are becoming more conscious about the products they buy and the brands that they support, you would imagine that it would be in many companies interests to take a look inward and see what they could be doing to improve and become a part of the conversation. The sad reality is, many companies would much rather put their money behind their marketing budget rather than where their mouth is when it comes to sustainability efforts or implementing changes – otherwise known as greenwashing. 
As an eco-friendly (there, we said it) cleaning brand, we come across the term 'greenwashing' all too often. By definition, greenwashing is there to "make people believe that your company is doing more to protect the environment than it really is." Our favourite example of this, is cleaning companies claiming that they are good for the planet whilst still pumping out single-use plastic bottles. But it's not just cleaning brands that need to check themselves – clothing giant H&M has just come under fire for it's latest partnership with Maisie Williams, with environmental activists weighing in on the conversation and calling-out the fashion brand for lazy greenwashing. 


Whilst there are some examples of greenwashing that are often unintentional or perhaps vergining on 'wishful thinking' the reality is that many brands (and often the biggest brands) are using false or heightened sustainability claims as a facade. It's all too easy for companies like H&M to whip up a new collection that plasters the word "sustainable" across all of it's labels, whilst diving into some cliché earthy tones and hessian backdrops. But here's the real clincher: they get away with it. Not because they're changing the game but because most of us want to believe that businesses are doing better and doing what they say they're doing. And thus the greenwashing cycle continues.  
Let's take a look at Coca-Cola. One of the biggest plastic polluters in the world, Coke recently insisted that their single-use plastic bottles were *not* single-use plastic because they could be recycled, claiming that "single-use plastic bottles are only single-use if they are thrown away. The plastic in our bottles can be recycled many times". What Coke failed to recognise is the difficulty of actually recycling plastic, putting the blame back on the consumer (it's your fault if you don't recycle) and even going as far as to say that their customers "demand" plastic bottles – sorry, but who are these people demanding for their Coke to be served in a plastic bottle? Any real Coke connoiseur knows that it tastes 100x better from a tap, glass or can – that's just facts. For a company as large as Coca-Cola to claim that their bottles are sustainable because they can be recycled is an example of greenwashing at it's finest. 
And don't even get us started on Shell. 
It all sounds a bit doom and gloom. Who can you really trust? Are we constantly playing Two Truths and A Lie with everything we buy? The good news is: no – there are many brands out there who are backing up any environmental or sustainability lead claims that they make with evidence and/or accreditations. A great place to start is by looking at B Corp companies (those businesses who have met the "highest standards of verified social and environmental performance, public transparency, and legal accountability to balance profit and purpose"). But that's not to say that you shouldn't boycott any business that isn't a B Corp business. In fact, the most simple and significant way to spot greenwashing vs genuine claims is simply ask questions.
"We're vegan!" – great, do you have any accreditations to support that?
"We plant trees!" – great, who are you working with to do so? 
"We're carbon neutral!" – great, but what else are you doing to lower your impact? 
Here at Homethings, we believe that sloppy greenwashing doesn't need to taint all businesses that are genuinely trying to do good. Getting brands to care about environmental issues in the first place is progress but putting money where their mouth is to actually do better: that's the real deal.
Photo by Wengang Zhai on Unsplash