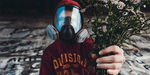 A Look At What's Not In Our Tabs
We often get asked 'hey Homethings, what's in those tabs of yours?'
Great question, we say. All our ingredients are listed in our FAQs section, feel free to check it out! 
But isn't it just as important to know what's not in them and why?
In short, we exclude ingredients that might be harmful to the environment or to human / animal health based upon peer reviewed science and / or benchmarking with external third party standards (EWG, Prop65, Ecocert, Leaping Bunny and Vegan Society). 
Read on for a sneak peak into our 'banned' list: 
QUATS:

 

Or Quaternary Ammonium Compounds are actually

 

not recommended

 

in general household cleaning as health effects include respiratory issues and skin reactions. However, ingredients such as Benzalkonium chloride, are  still very commonly used in products carrying antibacterial claims. 
Chlorine: has many applications, but is used as a disinfectant, also known as bleach, in household products.

 

Chlorine

 

is corrosive when in contact with eyes or skin and can in the

 

long term damage

 

tissues in eyes, throat, or the lungs.
Parabens: usually used as a

 

preservative in cosmetics, but also found in cleaning products despite health concerns around reproductive harm, cancer, or skin irritations. Parabens have also been found in waters, fish, or sediments with a negative impact on ecological health.
Anything from animals:

 

Glycerin, Tallow, Lanolin and Urea are just a few some of the animal by-product ingredients that are commonly used in cleaning products. We will never use animal derived ingredients in our products and are both Leaping Bunny and Vegan Society approved. 
Ammonia:

 

an inexpensive chemical that is added to cleaning products to avoid scum or to disinfect, but when released from cleaning sprays,

 

Ammonia

 

can cause irritations from inhalation as well as skin or eye contact.
EDTA (ethylenediaminetetraacetic acid): 

used to bind metal ions to reduce their reactivity with other chemicals,

 

EDTA

 

is found not to be biodegradable and therefore very persistent in surface waters. 
Phthalates: often found as

 

part of fragrances, but have been under

 

scrutiny

 

by consumers and product safety organisations for their potential harmful properties particularly with pregnant women. Our eco-concentrate fragrances are free of Phthalates.
SLS (Sodium lauryl sulfate): Public opinion on this pervasive ingredient has seen brands and formulators scrambling to remove it from their formulations. That said there is no scientific evidence that it is a 'toxic' ingredient but we do believe that there are milder surfactants out there that do just as good a job, if you do your research! So you won't find SLS in our products. 
Our aim is to create great products without the harmful and cheap chemicals commonly used in cleaning products. It's all part of our mantra, to do 'More with Less'. 
If you have any suggestions or would like further information on our products, drop us a line at hello@gethomethings.com 
Love and Sense,
Homethings 
Photo by Markus Spiske on Unsplash