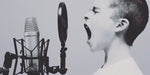 The Pods making waves in our AirPods
Not sure about you, but we love a podcast. It takes the simple pleasure of eavesdropping and makes it possible without even leaving your house. During a time when just about everyone + anyone is dusting off their mics and taking to the airwaves, the team at Homethings have rounded up our favourite podcasts that we are listening to right now. 
Coining itself as the podcast exploring trials and tribulations of trying to be a perfect activist in an imperfect world, Bad Activist is one of our latest discoveries (thanks to our pal, Tori Tsui, who is a host on the show). In a world of obsessive eco-perfectionism, this is a great listen to soothe those moments of eco-anxiety and tune into the wider conversation surrounding activism. 
Ever fancied yourself as a bit of an entrepreneur, or at least fancy hearing one talk? Then this is the show for you. Courier Daily launched at the start of the Covid-19 pandemic as a way to keep conversations with small businesses going, providing a dose of insight and inspiration for navigating a path forward – 5 days a week. Now if that commitment to producing content isn't enough to get you hooked, then Daniel's appetising American accent certainly is. 
How'd we sneak that one in? Of course we would be missing a trick if we didn't include our award-winning* podcast into the mix. Having now wrapped up Series 3, we'd recommend skimming through our archives and picking out the sustainable conversation that makes sense to you. With previous guests including Anna Brightman (Upcircle), Ryan Kohn (Proper) and Daze Aghai (Extinction Rebellion), there really is something for everyone. 
Coming in from our friends at Vevolution, She Loves is a new podcast created to celebrate women creating positive change in the world. Can't argue with that. Although new to the podcasting scene, the show certainly packs a punch with conversations covering everything from The Future of Gen-Z Environmentalism to The Female-Focussed Condom Empowering Women Through Sexual Pleasure. This is definitely one to watch (with your ears). 
Anyone who creates podcast artwork that features a four-tiered planet earth cake deserves an immediate pat on the back. Team that genius with the fact that this poddy is created by Hubbub and you're surely onto a winner. The sustainable podcast sees Sarah and Ross discuss the issues affecting our planet with a different topic each week. Come for the cake, stay for the good chat. 
Created by Mikaela Loach and Jo Becker, this podcast packs more than just a strong climate activism punch. Covering all things that make you go 'yikes' in the world, you can tune in to conversations that address both the climate crisis, allyship, activism and the various human rights crisis' in the world, with episode topics including the refugee crisis, anti-racism and ecofacism. Dive in, we'd recommend. 
There you have it. A close look into what's happening inside our ears at Homethings HQ. Think we've missed one out or have an even better suggestion? Let us know; we're always happy to listen-in on the next best thing. 
*Winner of the Homethings internal awards. (Not a thing). 
Photo by Jason Rosewell on Unsplash